Poverty doesn't have to be permanent. The Salvation Army helps those in need to overcome poverty through a variety of programs.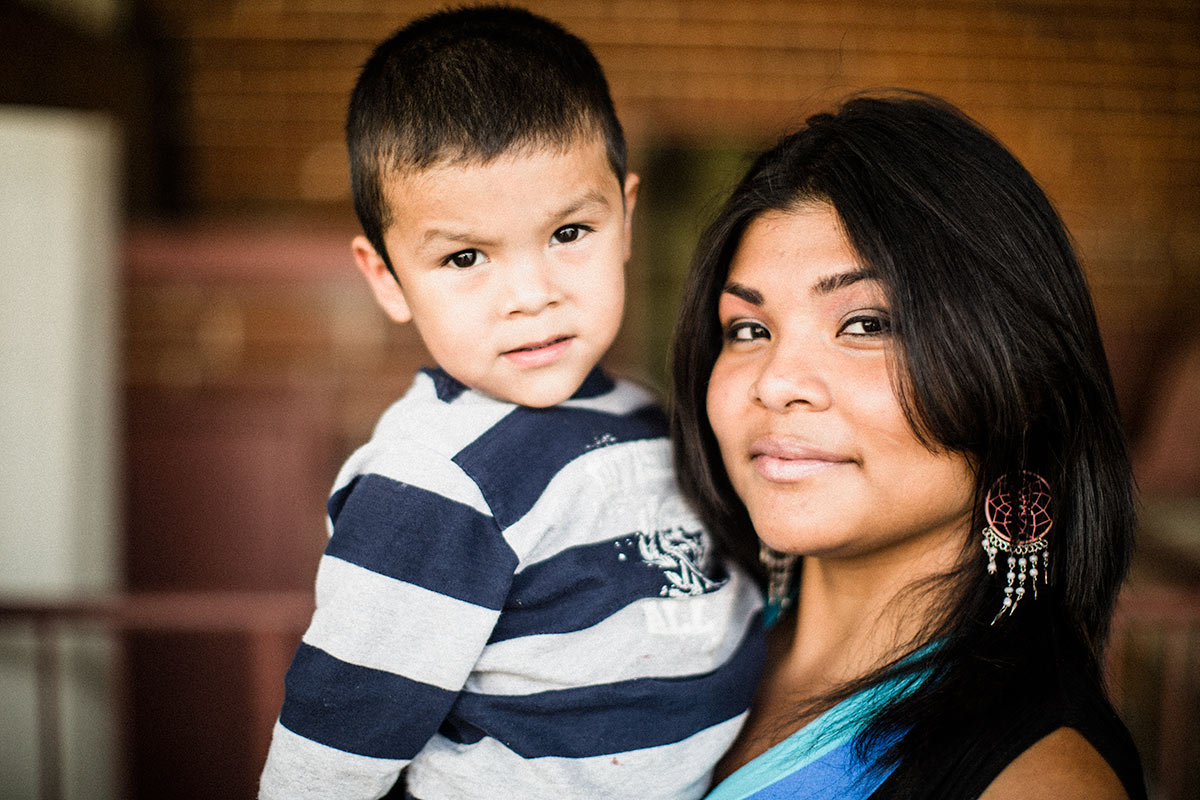 Shelter
Housing insecurity and prolonged poverty are strongly linked, and that's why we work to provide short and long-term housing assistance to displaced families and individuals. The Salvation Army offers many programs that offer refuge to struggling men, women, children and families from overnight and emergency shelters for those finding themselves homeless for the first time to transitional living centers that help rebuild lives.
Meal Assistance
Many families and individuals facing poverty often must make the painful choice heating and eating - that is, they must decide whether they'll pay their bills or pay for food. Without sufficient funds, many are forced to go without a warm, nutritious meal in order to keep a roof over their head.
Bill Pay Assistance
We help struggling families and individuals avoid falling into the cycle of crisis by supplementing their income with utility, rent and other vital payments. This assistance often becomes the difference between shelter and eviction, between maintaining honest work and selling drugs or services for money, and between keeping kids in one place and moving them out of their home and onto the streets.
R.E.A.C.H. Program
The Salvation Army serves local PG&E customers through the REACH Program, which is administered by Dollar Energy Fund. This program assists eligible utility customers with their Pacific Gas and Electric bills. Customers may be eligible to receive a one-time grant that is applied directly to their utility bill for services that are in threat of termination.
Employment Assistance
As part of our comprehensive approach to helping families and individuals overcome poverty, we offer educational resources, career coaching and job placement opportunities to assist those in need secure stable and gainful employment.
---
Booth Family Center
Booth Family Center offers homeless families a safe haven in which to rebuild their lives in the Grass Valley area.
Focusing on breaking "the cycle of poverty," we teach families life skills needed to ensure stability and for the building of a solid foundation from which families can grow and reach self-sufficiency together. The goal is not to just provide temporary housing for homeless families, but to help prevent them from returning to homelessness, now and in the next generation.
Program Components
- Case Management: Weekly meetings with the case manager for goal setting and review. Case Managers help you create a plan and stick to it.
- Savings program: To build the funds necessary to for a deposit and first month's rent on a place of their own.
- Regular house meetings: To promote a healthy team atmosphere and encourage each other through shared successes.
- Budgeting classes: Learn and reinforce basic personal finance principles.
- Parenting classes: Help building strong skills in raising children during turbulent times.
- Tutoring and Counseling: Sessions to help with studies, credit card management and other life skills.
- Smoking cessation as well as drug and alcohol counseling and intervention.
- Referral assistance to the wide array of community services available.
- Job search and interview classes, plus a wide variety of educational classes.
- Case Management and referrals after they have successfully completed the program.
The Booth Family Center is located at 12390 Rough & Ready Hwy, Grass Valley, CA 95945. Please call (530) 272-2669 for more information.